GLOBALMEDIAPRO
Globalmediapro is an online store selling professional video equipment. Globalmediapro supports Piha Surf School and plays important role in local surfing life not only as a sponsor but also helping with equipment and participating in events.
Documenting extreme sports requires the highest standards in professional equipment which is Globalmediapro's specialty. Globalmediapro appreciates the beauty and lifestyle qualities associated with outdoor sports like surfing. Being competitive and achieving personal excellence are qualities they require in themselves and encourage in the performances of the sportsmen they sponsor.
JUNE 2011 - 2011 ISA World Surfing Championship in Panama
Globalmediapro is sending two top upcoming surfers, Zen and Tane Wallis, to the 2011 ISA World Surfing Championship in Panama. This is the Olympics of surfing where surfers from 30 countries compete for gold medals.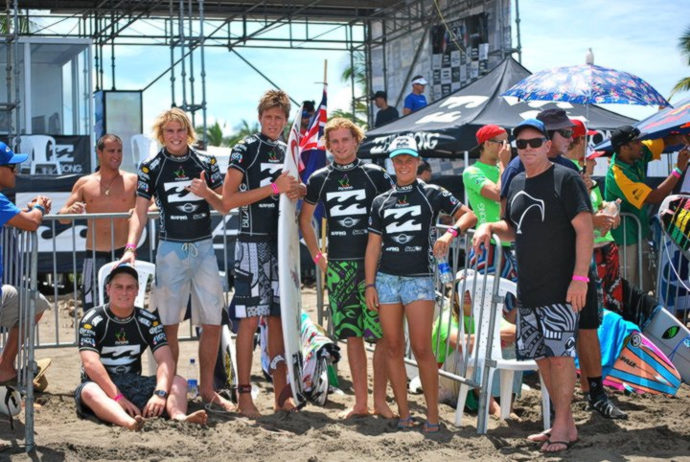 One is of the members of the NZ Tag Team (surfing relay), competing at the 2011 International Surfing Games in Panama. (Tane Wallis is in the middle with his brother Zen to his left.)
The New Zealand team placed 7th but were less than 3 points behind the South African and the USA Teams after over an hours surfing. The NZ team's overall result was 9th from 30 countries competing, which considering the young age of the NZ Team was a remarkable feat.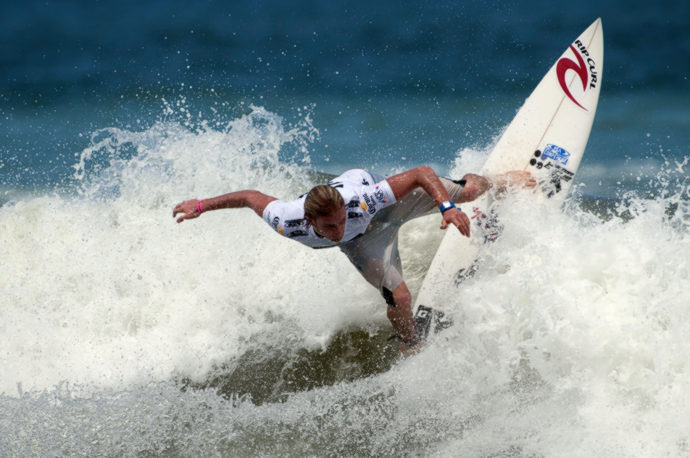 The surfing photo is of Zen Wallis in full flight during the Panama ISA World Games.
Globalmediapro's relationship with the International competitive endeavours of two of New Zealand's top upcoming young surfers is a long term marketing strategy to demonstrate GMP's ability to help people better realise and achieve their goals. Globalmediapro's wide range of products at very competitive prices ensures customers can purchase everything from the one site with ease.
July 2011 - Tane Wallis in California
Globalmediapro surfer, Tane Wallis, stopped off at the world famous 'Trestles' surf break in Southern California for a few waves on his return from competing at the ISA World Surfing Champs in Panama.
Tane represented NZ placing 49th from 100 top surfers form 30 different countries. Tane is only 16 years old, (one of the events youngest competitors) and the experience will only further develop the maturity he already shows in his surfing.
The footage was shot and editted by his 19 year old brother who also competed with the NZ Team in Panama.
August 2011 - PIHA SURF SCHOOL INSTRUCTOR and GLOBALMEDIAPRO SURF TEAM MEMBER TAKES OUT 30TH POLAR BEAR CLASSIC
On the 6th and 7th of August, Piha Surf School intructor Zen Wallis and his brother, Tane ventured north to compete in the 30th Polar Bear Classic surfing contest held at Northland's Sandy Bay. The event which is run by the Northcoast Boardriders Club was held in 2-3 foot clean offshore waves.
30TH Annual Polar Bear Classic

Tane Wallis won the Under 18 division and placed 2nd in the premiere Open Men's division. NZ National Longboard Champ, Thomas Kibblewhite won the Longboard with Piha Surf School Instructor, Zen Wallis placing 4th. In the Over 40's division, 2 times National Over 40's champ, Rick Lasch came first while NZ Over 40' Longboard Champ, Brian Young placed 2nd. In the Open Men's division it was Zen again who convincingly took out the main prize.
January 2012 - GlobalMediaPro surfer wins the prestigious NZ Under 18 title and the 2012 NZ Surfing Champs at Piha
Tane dominated the final from beginning to end showing his class to confirm himself as the best Junior surfer in New Zealand. Tane also placed 3rd in the Under 18 Longboard event.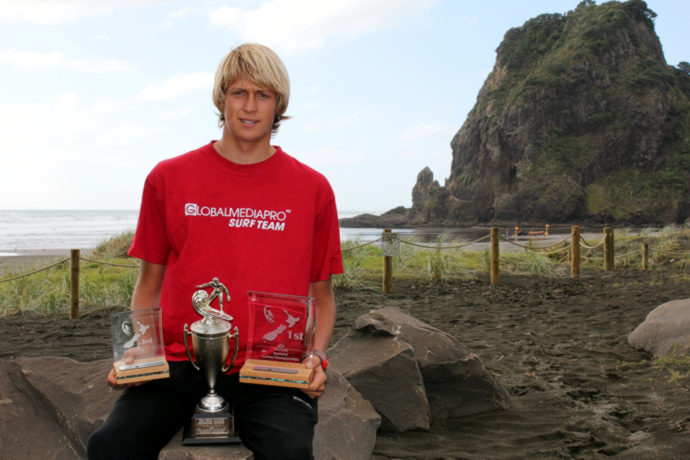 Tane Wallis
---
Back to Home page